Thank you for contacting KMC Savills. Your message was sent successfully
1Nito Tower | Inquire Space
1Nito Tower
Soon to be Cebu City's skyline crown jewel
Office and Commercial Spaces
For Lease
1Nito Tower is nearby the premium business address, Cebu Business Park, and other commercial developments such as Ayala Center Cebu, making it easily accessible to the riding public.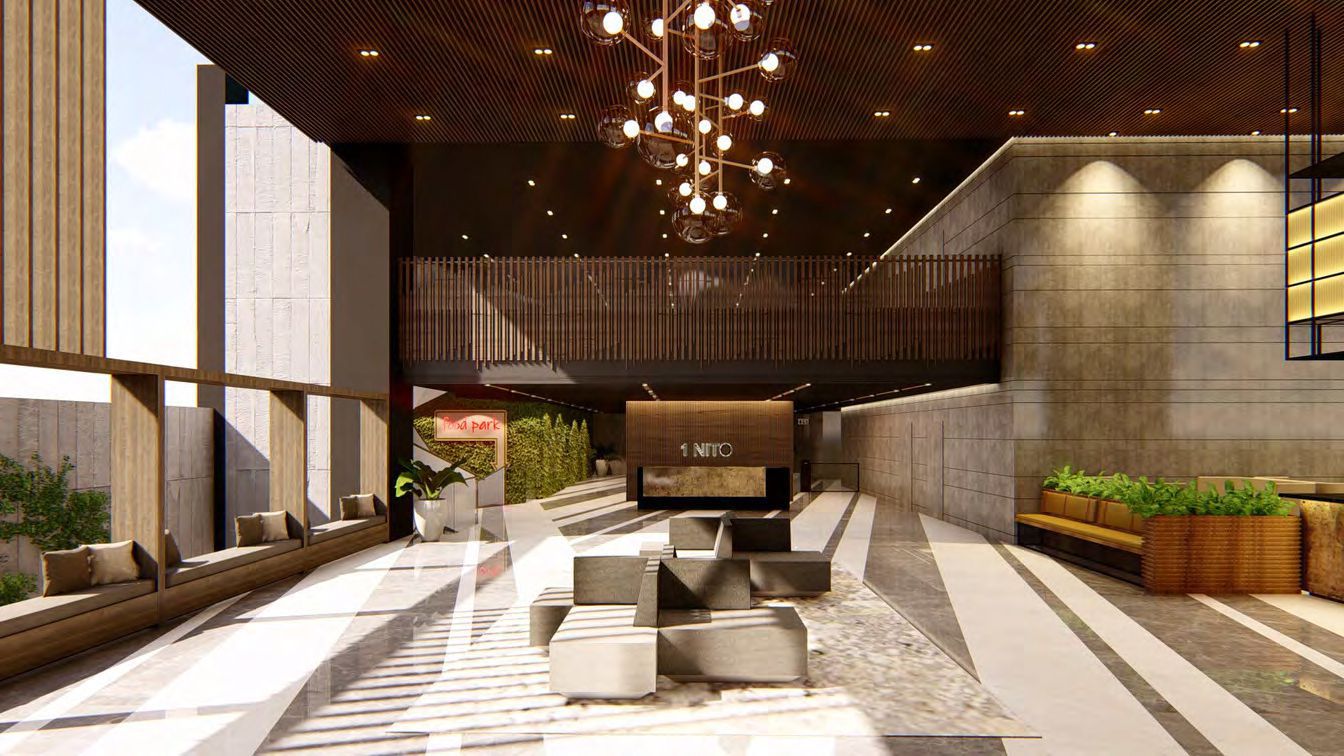 Tribute to
Legacy
1Nito Tower will be a concrete testament to the legacy of the company's founder and patriarch, Juanito King. True to its innate mission of building better communities and expanding horizons, King Properties Inc. inspires and creates innovations in real estate, aiming to provide better options for the local players in Cebu.
King Properties is now under the leadership of the family's third generation, headed by Jason A. King & Kenneth Raymund H. King.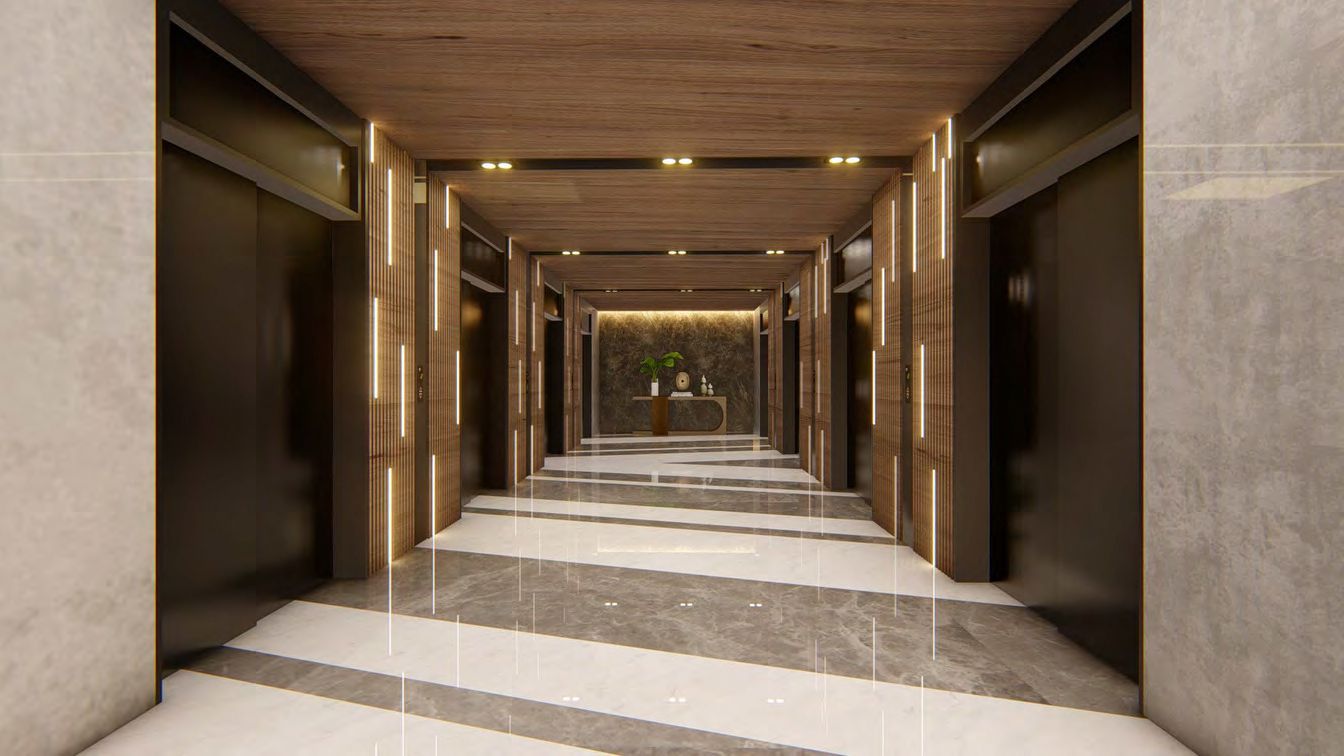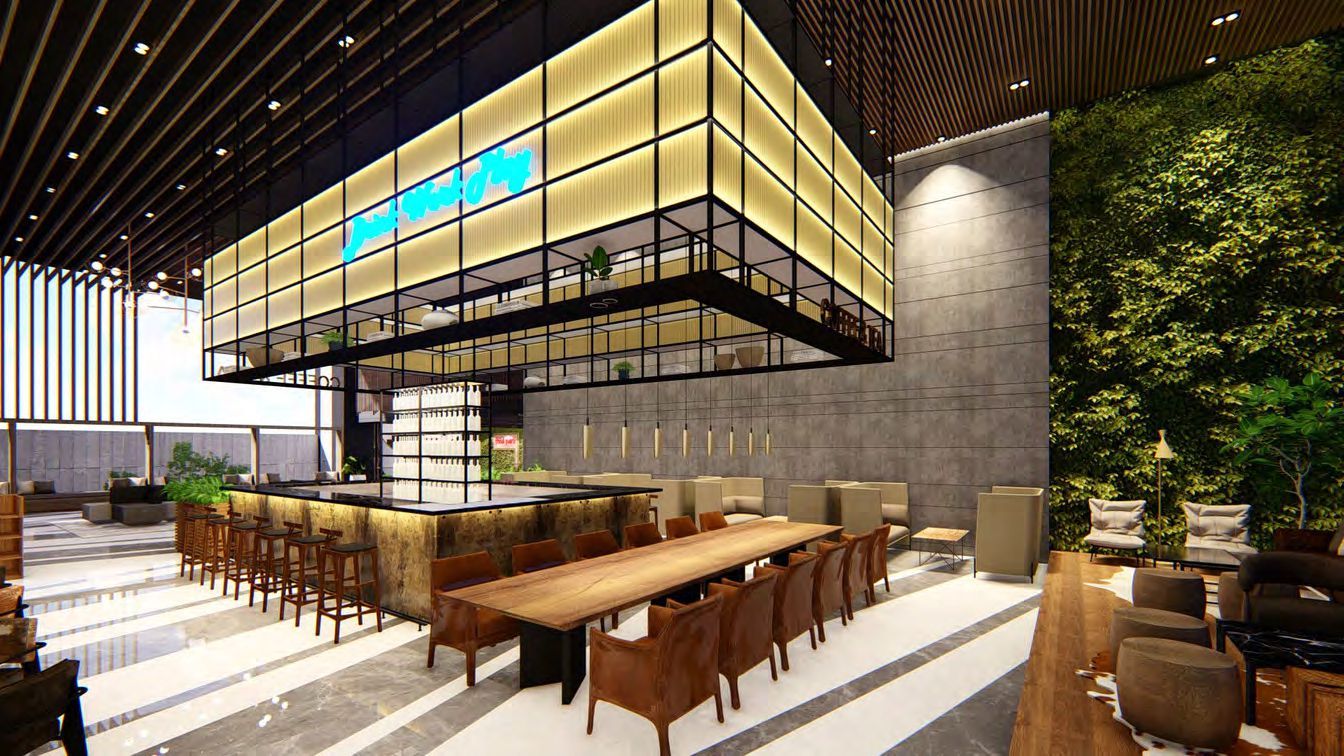 Large-Scale
Leasing
The 1Nito Tower is the first large-scale leasing venture of King Properties, Inc. in producing larger office spaces in Cebu that are purely for lease. Once completed this year, the tower will offer 40,000 sq m of leasable space for office and commercial establishments.
Apart from being King Properties Inc.'s beacon of success to culminate their 20th year in the industry, 1Nito tower provides additional spaces that are tailor-fitted to their tenants' business needs and preferences.
Added Value in
Metro Cebu
King Properties Inc. is also the developers behind Avant Offices, one of the most preferred work locations in Cebu City. As more viable office locations offer additional leasing space, more businesses will be encouraged to locate in the metropolitan Cebu.
1Nito Tower is conceptualized to become a development that gives added value to the workspaces available in Cebu City. With its top-grade amenities and functions, 1Nito Tower is definitely set to be one of the most viable office location options for local businesses, as well as multinational companies looking to expand in the Visayas.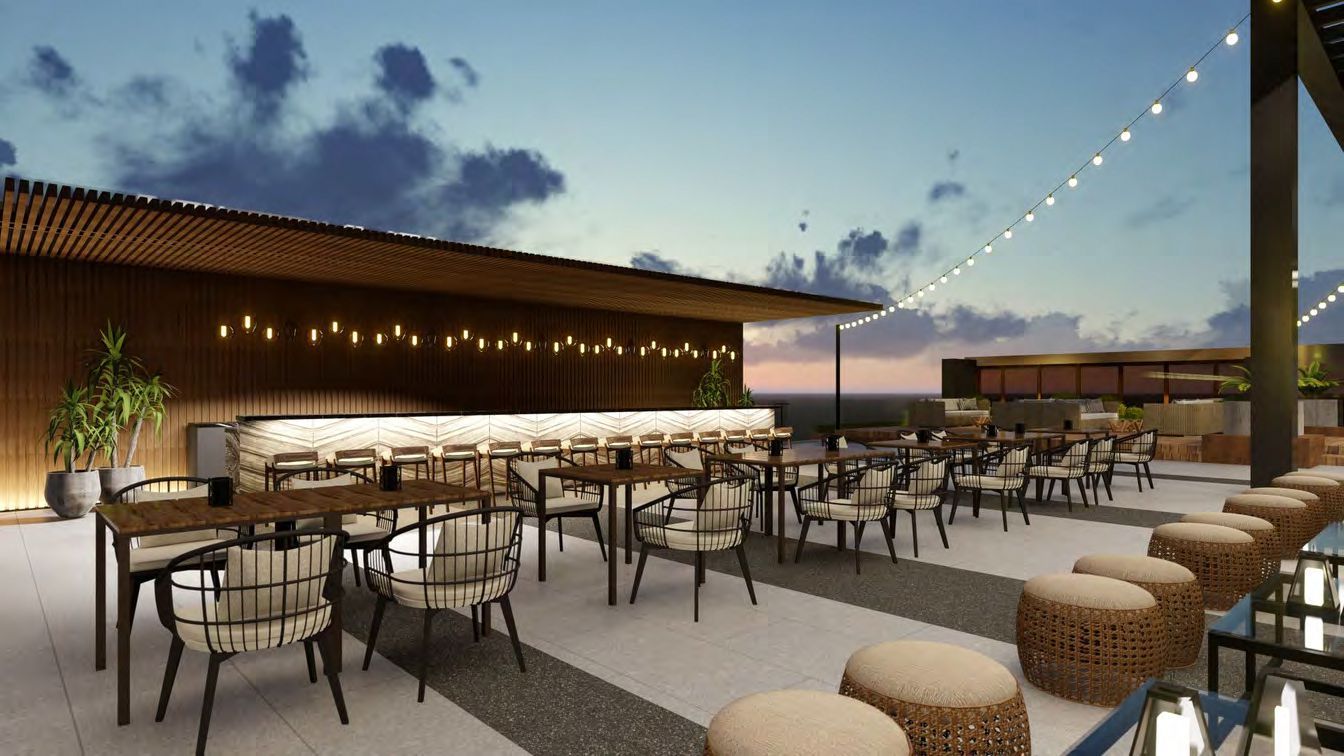 1Nito Tower
Specifications

Grade A 18-storey Office and Retail Tower

24/7 Capability with 100% Back-Up Power

Target Completion: 2Q 2021

PEZA Accreditation Ongoing

Podium parking

Exclusive food halls
Want to know more about King Properties?
Inquire now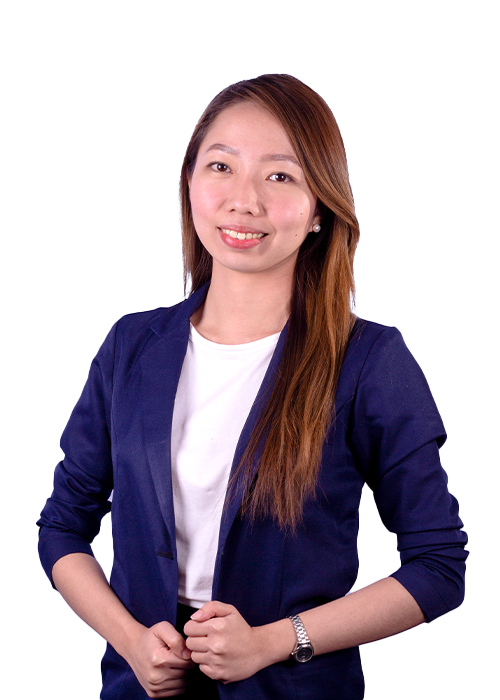 Privacy Policy
Protecting the individual's privacy on the Internet is crucial to the future of Internet-based business and the move toward a true Internet economy. KMC Savills has created this privacy statement to demonstrate our firm commitment to secure and trustworthy Internet communication and the individual's right to privacy.
Consent
By using this Web site, you consent to the collection and use of the information as described here. If we decide to make changes to this privacy policy, we will post the changes on this page so that you will always know what information we collect, and how we use it.
Use and Purpose of Collected Personal Data
On our Web sites, we only store personal information relating to you with your permission. You may choose to reveal information to us if, for example, you register or complete a survey. Companies in KMC Savills may use the information internationally in connection with processing your inquiries or to help improve our products and services.
In addition to the uses identified elsewhere in this Privacy Policy, we may use your Personal Information to: (a) improve your browsing experience by personalizing the Websites and to improve the Subscription Service; (b) send information to you which we think may be of interest to you by post, email, or other means; (c) send you marketing communications relating to our business or the businesses of carefully-selected third parties which we think may be of interest to you, and (d) provide other companies with statistical information about our users -- but this information will not be used to identify any individual user. We may, from time to time, contact you on behalf of external business partners about a particular offering that may be of interest to you. In those cases, we do not transfer your unique Personal Information to the third party. In addition, we may share data with trusted partners to contact you based on your request to receive such communications, help us perform statistical analysis, or provide customer support. Such third parties are prohibited from using your Personal Information except for these purposes, and they are required to maintain the confidentiality of your information.
We do not sell, trade, or otherwise transfer to outside parties your personally identifiable information. This does not include trusted third parties who assist us in operating our website, conducting our business, or servicing you, so long as those parties agree to keep this information confidential. We may also release your information when we believe release is appropriate to comply with the law, enforce our site policies, or protect ours or others rights, property, or safety. However, non-personally identifiable visitor information may be provided to other parties for marketing, advertising, or other uses.
Privacy Across the Entire KMC Savills Network
As a global company, KMC Savills operates a number of Web sites around the world. Any information that you submit to one of our sites in any one country may be sent electronically to a server for one of these sites in another country. We safeguard your privacy interests around the world by ensuring that this site adheres to our international data-protection principles described in this statement.
We bind our employees to observe your privacy and confidentiality rights.
Online Security
KMC Savills supports secure online storage of your information using secure server technology because we want your experience to be simple and safe. There are state-of-the art security arrangements, facilities, and policies on KMC Savills sites to prevent security abuse.
Details
What Information Do We Collect and Why?

IP Addresses

We use IP addresses to help diagnose problems, to administer our Web site, and to gather demographic information. When you visit our site, we recognize only your domain name and not your e-mail address. We will see your e-mail address only if you give it to us by filling out a form or by sending us an e-mail message.

Cookies

Yes (Cookies are small files that a site or its service provider transfers to your computers hard drive through your Web browser (if you allow) that enables the sites or service providers systems to recognize your browser and capture and remember certain information

We use cookies to understand and save your preferences for future visits and compile aggregate data about site traffic and site interaction so that we can offer better site experiences and tools in the future. We may contract with third-party service providers to assist us in better understanding our site visitors. These service providers are not permitted to use the information collected on our behalf except to help us conduct and improve our business.

Whenever you interact with us and our Site, we collect, store, and analyze some data about you, which may include the full Uniform Resource Locator (URL) click stream to, through and from our Web Site, including date and time; cookie number; and pages you viewed on our site. Your IP address is used for KMC Savills internal use only and helps us diagnose problems with our server and administer our Web Site. We also automatically track certain information about your activities on our Site. These may include: browser type and version, operating system and platform, statistics on page views, traffic to and from the Site, ad data, standard web log information, and purchase history. We use this information to market products to you on the Site and through e-mail, do internal research on your interests, and to help us better understand and serve you. We may collect and measure session information, including page response times, download errors, length of visits to certain pages, page interaction information (such as scrolling, clicks, and mouse-overs), and methods used to browse away from the page.

We use third-party advertising companies to serve ads on our behalf. These companies may use a cookie or an action tag to track your response to their advertisement and to measure the effectiveness of their advertising. KMC Savills has no access to or control over these cookies. By using these action tags KMC Savills does not gain access to any of your information collected by these advertisers nor does it share any of your personally identifiable information such as your name, telephone number or address with these companies unless the advertiser or KMC Savills otherwise notifies you. Please click here in order to learn more about the information collection practices of some of the third-party advertising companies we may use. Please click herein order to learn more about the "opt-out" procedures of some of the third-party advertising companies we may use.

User Registration

If you choose to register, we can send you requested information or products, other product information, news, or promotions.

E-mail Addresses

If you choose to give us your e-mail address, we will communicate with you via e-mail. We do not share your e-mail address with others outside the KMC Savills of companies. You can choose not to receive any more e-mail at any time.

Depending on how your e-mail application is set up, information about you may be transmitted automatically when you send e-mail to KMC Savills.

If you choose to inquire for third-party services, we may need to send some information from your inquiry to the service provider, possibly including your e-mail address - but only if your requested service cannot be provided otherwise.

Online Inquiry

Our site includes contact forms that you fill out to request information, products, and services. These forms collect your personal information, such as your name, contact information, and email address.

Log Files

We may collect demographic information, such as your age, gender, preferences, interests and favorites using log files that are not associated with your name or other personally identifying information. There is also information about your computer hardware and software that is automatically collected by us. This information can include: your IP address, browser type, domain names, access times and referring website addresses. This information is used by KMC Savills for the operation of the Subscription Service, to maintain quality of the Subscription Service, and to provide general statistics regarding use of the KMC Savills Website.

Online Surveys

Our surveys may ask you for demographic information, such as postal codes or your industry sector. If the online survey collects contact data, we may use that data to send you further information only if we specifically asked for your permission in the survey. You are free to retract any permission you gave.

Links to Other Sites

This site contains links to other sites. KMC Savills is not responsible for the privacy practices or the content of other Websites.

Social Media Features

Our Websites include Social Media Features, such as the Facebook Like button and Widgets, such as the Share This button or interactive mini-programs that run on our sites. These features may collect your IP address, which page you are visiting on our sites, and may set a cookie to enable the feature to function properly. Social Media Features and Widgets are either hosted by a third party or hosted directly on our Websites. This Privacy Policy does not apply to these features. Your interactions with these features are governed by the privacy policy and other policies of the companies providing them.

Choice/Opt-Out

We retain Personal Information that you provide us as long as we consider it potentially useful in contacting you about the Subscription Service or our other services, and we then securely delete the information. We will delete this information from the servers at an earlier date if you so request, by "Opting-Out and Unsubscribing" via [email protected]. You may also unsubscribe from our marketing communications by clicking on the "unsubscribe" link located on the bottom of our emails. If you provide information as part of your use of the KMC Savills Subscription Service, you, as a customer, will decide how long we can retain the personal information we collect from you. If a customer terminates its use of the Subscription Service, then we will provide customer with access to all information stored for the customer by the Subscription Service, including any Personal Information provided by you, for export by the customer. After termination, we may, unless legally prohibited, delete all customer information, including your Personal Information, from the Subscription Service.
Inquiries
If you have any questions about this privacy statement - if, for example, you wish to inspect or update the information we hold about you - feel free to contact:
KMC Savills, Inc.
11th Floor Sun Life Centre
5th Ave. Cor. Rizal Drive
Bonifacio Global City, Taguig City
Philippines, 1634
[email protected]
(+63) 2-8403-5519
Terms of Use
Welcome to our website. If you continue to browse and use this website you are agreeing to comply with and be bound by the following terms and conditions of use, which together with our privacy policy govern our relationship with you in relation to this website.
The term "KMC Savills, Inc" or "KMC" or "us" or "we" refers to the owner of the website whose office is located at 11th Floor Sun Life Centre 5th Ave. Cor. Rizal Drive Bonifacio Global City, Taguig City, Philippines. The term "you" refers to the user or viewer of our website.
The use of this website is subject to the following terms of use:
The content of the pages of this website is for your general information and use only. It is subject to change without notice.
Neither we nor any third parties provide any warranty or guarantee as to the accuracy, timeliness, performance, completeness or suitability of the information and materials found or offered on this website for any particular purpose. You acknowledge that such information and materials may contain inaccuracies or errors and we expressly exclude liability for any such inaccuracies or errors to the fullest extent permitted by law.
Your use of any information or materials on this website is entirely at your own risk, for which we shall not be liable. It shall be your own responsibility to ensure that any products, services or information available through this website meet your specific requirements.
This website contains material which is owned by or licensed to us. This material includes, but is not limited to, the design, layout, look, appearance and graphics. Reproduction is prohibited other than in accordance with the copyright notice, which forms part of these terms and conditions.
All trademarks reproduced in this website, which are not the property of, or licensed to the operator, are acknowledged on the website.
Unauthorized use of this website may give to a claim for damages and/or be a criminal offense.
From time to time this website may also include links to other websites. These links are provided for your convenience to provide further information. They do not signify that we endorse the website(s). We have no responsibility for the content of the linked website(s).
Your use of this website and any dispute arising out of such use of the website is subject to the laws of the United States of America.
Copyright notice
This website and its content is copyright of "KMC Savills, Inc" - © 2019 All rights reserved.
Any redistribution or reproduction of part or all of the contents in any form is prohibited other than the following:
you may print or download to a local hard disk extracts for your personal and non-commercial use only
you may copy the content to individual third parties for their personal use, but only if you acknowledge the website as the source of the material
You may not, except with our express written permission, distribute or commercially exploit the content. Nor may you transmit it or store it in any other website or other form of electronic retrieval system.
Website disclaimer
The information contained in this website is for general information purposes only. The information is provided by "us" and whilst we endeavor to keep the information up-to-date and correct, we make no representations or warranties of any kind, express or implied, about the completeness, accuracy, reliability, suitability or availability with respect to the website or the information, products, services, or related graphics contained on the website for any purpose. Any reliance you place on such information is therefore strictly at your own risk.
In no event will we be liable for any loss or damage including without limitation, indirect or consequential loss or damage, or any loss or damage whatsoever arising from loss of data or profits arising out of or in connection with the use of this website.
Through this website you are able to link to other websites which are not under the control of "us". We have no control over the nature, content and availability of those sites. The inclusion of any links does not necessarily imply a recommendation or endorse the views expressed within them.
Every effort is made to keep the website up and running smoothly. However, we take no responsibility for and will not be liable for the website being temporarily unavailable due to technical issues beyond our control.